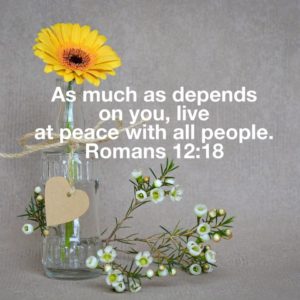 We can't change people's hearts. But God can! Where there is relationship conflict, we must remember that people react by the way they have learned to deal with matters of the heart, and it might not even be rooted in truth.
There are three sides to the story, but only one is accurate – God's perspective. We are only responsible for our junk. We must ask God to show us our part – confess, repent and ask for forgiveness where applicable and give the rest to Him.
Don't hold on to things and demand that people see things your way because it may be skewed by your own unhealthy life experiences. Keep your own side of the street clean. If you can change it, change it. If you can't release it!