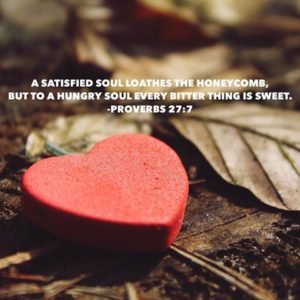 Only God's love satisfies. Searching for love in anything other than the steadfast, unfailing love of Christ is not only fruitless it is disappointing, destructive and can lead us into bondage.
That's because when we don't know true love – God's perfect, unconditional, fulfillimg  love, it will cause us to seek after the counterfeit allowing others to mistreat and abuse us while calling it love.
You see, in our brokenness and desperate search to fill the love void in our hearts we may reason that bad love is better than no love at all.
Let God's love fill you and reveal to you how precious you are in His sight. When you encountered real love, you won't settle for the counterfeit.