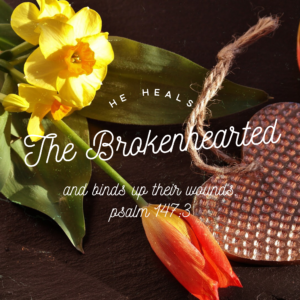 Painful wounds in our hearts can always be traced back to the effects of sin, whether our own or someone else's. Disguising your pain with either good or bad habits, or addictions creates a vicious cycle of guilt and shame.
Whatever the coping mechanism, until the root of the hurt is dealt with the wound will continue to fester. God wants to heal your broken heart. No matter what you have been through, God is bigger than anything you have experienced or are experiencing now.
No matter where you've been, what you have done or what has been done to you … the Master Healer, Jehovah Rapha, can transform your innermost hurts into conduits of His blessings.
The same power that raised Jesus from the dead can heal and restore you. He only asks one thing…"