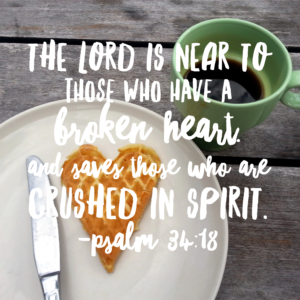 God can heal your broken heart, you just have to be willing to surrender all the broken pieces. He makes broken things new,  gives us beauty for ashes and a life of abundance and purpose beyond the pain.
You may not have had a choice of becoming a victim, but you have a choice to stay one.
Give your hurts over to the One who can heal and mend your wounded heart. When you do that – He will leave His fingerprints all over your heart, and you will come to a realization in the depth of your soul as Job came to know that your – Redeemer Lives! And that you are a precious child of the living God, deeply loved, who holds every one of your tears in a bottle.
Let Him comfort you as He applies His soothing healing balm to your hurting heart. Jesus is the Balm of Gilead.
Please follow and like us: