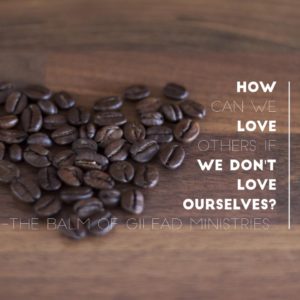 God's word gives us the formula for relationships. "'Love the Lord your God with all your heart and with all your soul and with all your strength and with all your mind'; and, 'Love your neighbor as yourself.'"
"'Love the Lord your God with all your heart and with all your soul and with all your strength and with all your mind'; and, 'Love your neighbor as yourself.'"
Many of us because of our past don't even know what authentic love looks like. It's never been modeled to us the right way so we can't love ourselves much less others. And No being self-absorbed is not love it's quite the opposite.
There may be things in your heart hindering your ability to love God, self and others.  1 John 4:19  says we love God because he first loved us. Run to the source of authentic love. Let him heal and saturate you with His love.
Once you experience the fullness of His love unhindered by the lies of the past you will love Jesus in the depth of your heart and know in your soul how precious and valuable you are in His sight and are worth loving. Then you can love radically. Because His love is radical! Get to the root!
Please follow and like us: