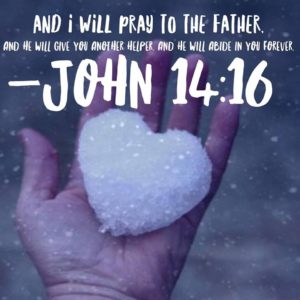 Are you struggling today? The same power that raised Jesus from the grave is inside us. He is our helper, our teacher, our counselor, our friend. We need to know His power. His resurrection power! His redeeming power! Life breathing power! His healing power! He has the power to change lives and restore hearts.
Knowing the power and authority we have in Jesus Christ through the Holy Spirit can break any stronghold, sever anything that holds us captive and in bondage. It can snap the chains of the enemy; lift any barrier hindering our ability to run the race with endurance.
He is the power source that enables us to persevere and overcome any negative experience that has ever happened to us and be healed and set free. Never underestimate the power we have in the Holy Spirit. God's word declares in 1 John 4:4 that greater is He who is in your than He who is in the world. We are never alone.
The Holy Spirit is always there and will empower us to face, push through and remove anything that harms us, tries to separate us from God and stunt our Christian walk and spiritual growth.