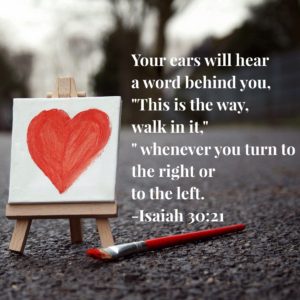 Decisions, Decisions, we all have to make them. Hopefully as believers we want to seek the will of God in matters of the heart. But how do we do that?
Decisions are choices we make based on our thoughts. If the thought process is wrong the decisions we make will be off. Faulty thinking results in negative choices. We will always live in the consequences of our choices.
Decisions are also based on what we value. If we don't place worth on ourselves chances are the relationships we engage in will almost always cause us emotional pain and turmoil.
To discern God's will in any given situation it's crucial to remember that the will of God never goes against His word. Should I marry this person even if he's not a believer? Well what does God's word say about being unequally yoked?
Put on the mind of Christ. Change your thought process. Align your thoughts with His thoughts through His word, in prayer and by the Holy Spirit. This is the foundation for God's will in your life. It will guard against making painful destructive choices that hurt yourself and others.
"The LORD will guide you always; he will satisfy your needs in a sun-scorched land and will strengthen your frame. You will be like a well-watered garden, like a spring whose waters never fail." (Isaiah 58:11)