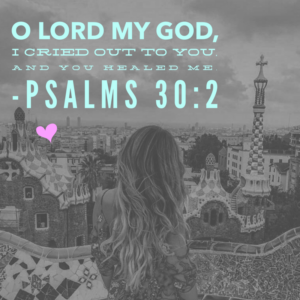 Many of God's people are unaware that they have emotional wounds. Often they struggle with various negative behaviors such as excessive anger, addictions, feelings of rejection, the need to control situations, anxiety, and depression.  The struggles are symptoms of deeper rooted issues of emotional wounds and brokenness often causing people to put up walls between themselves, others and even God. Some even blame God or have difficulty believing that God loves them.
There are many causes for emotional wounds. Whether it be betrayal, a loss of a loved one, childhood abuse, abandonment, divorce, physical or emotional abuse, or a broken relationship. In order to heal, the pain must be acknowledged and dealt with.
Deep wounds can also affect relationships and choice of a marriage partner. They also distort and skew our natural God given gifts and abilities –
Truth distorted becomes deception.
Love distorted becomes codependency.
Passion distorted becomes obsession.
Hard working becomes workaholic.
Strong leaderships becomes controlling.
Excellence becomes perfectionism.
These traits will poison relationships, marriages and affect how children are raised.
The question is "Do you want to heal?"
You are not without hope. Never forget that our God is Jehovah Rapha – The God who heals. He restores what is broken, is able to change your destructive thought patterns, and give you an amazing life filled with hope, joy, and the abundant life Jesus came to give.
All you have to do is stop running from the pain of emotional wounds and start seeking the wound healer.
"He heals the brokenhearted and binds up their wounds."
Psalm 147:3