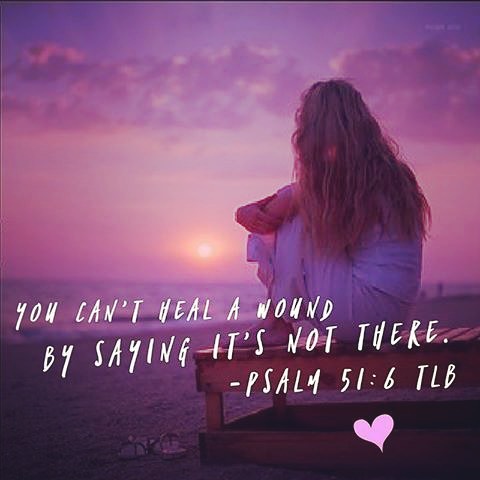 Understanding that people are not responsible for our feelings is crucial in the healing process. Emotions are influenced by our own thoughts and beliefs that we choose to believe about ourselves, others and the world around us. We need to stop holding people responsible and allow God to heal our hearts. God's truth and claiming His promises is the key to combating negative emotions.
Many enter the healing journey feeling powerless and overwhelmed by circumstances and painful emotions that they try to control but can't. The truth of the matter is that we are powerless to change anything, but God has the power to change all things. When we truly come to grips with that and stop trying to control everything; we enter into a sweet place of brokenness and humility before the Lord, where we can start surrendering our faulty thinking and painful emotions to Him.
Sifting through the unhealthy symptoms of emotional pain can seem overwhelming, but there is hope and healing on the other side. Running away from emotional pain will only deepen the hurt and keeps us in bondage to faulty thinking and negative behaviors affecting all our relationships, breaking intimacy with self, God and others. We need to be set free from the things that have been hindering us from living the abundant life of a believer.
Prayer to Reveal Inner Wounds
Oh, Father,
I come to You as Your child for help.
Please calm my heart.
Enable me to see what I need to see.
Make me aware of my need for healing and show Your truth.
Bring to mind any buried pain……
Surface any hidden hurt and the exact circumstances that caused it.
I ask You to help my wounded heart to heal.
I know You have the power to make me whole.
I am willing to face whatever you want me to face
So I can be set free
In the Holy Name of Jesus, I pray, Amen.
"Behold, You desire truth in the inward parts, And in the hidden part You will make me to know wisdom." Psalm 51:6
"He has sent Me to heal the brokenhearted, To proclaim liberty to the captives, And the opening of the prison to those who are bound." Isaiah 61:1