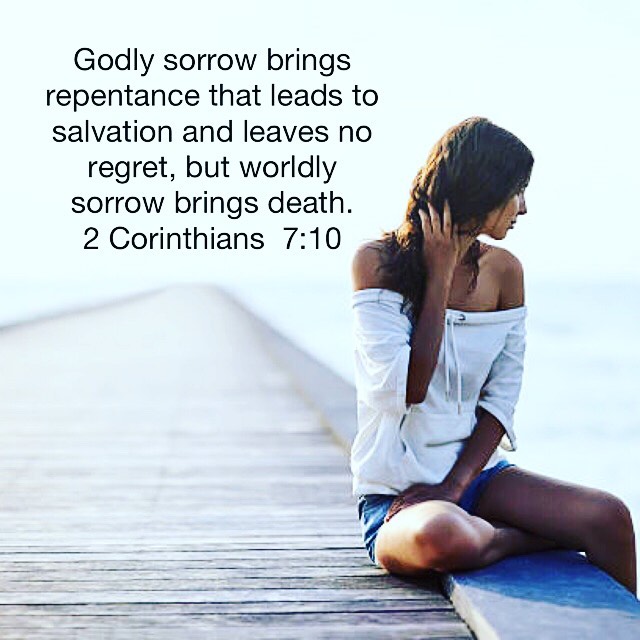 Repeated apologies, promises never to do it again, remorse, tears, pleading for another chance are things repeat abusers say to those they hurt. Whether they are causing harm through emotional or physical abuse, committing adultery, being deceptive, lying, cheating, or are engaged in other destructive behaviors such as addiction, they may genuinely feel bad when exposed and confronted and offer appeasement for the moment, but nothing changes.
The behavior continues causing pain and destruction at all levels in families and relationships. That's because God's word says there is a huge difference between feeling sorry for what we do and repentance, regretting the wrongs we have committed and committing to change behaviors that bind and hurt others.
Worldly sorrow does not lead to the brokenness and humility needed to get the human heart to a place of genuine Godly sorrow and repentance before a Holy God that produces a desire to change. Worldly sorrow causes the heart to hardened and brings forth death in all areas of our lives, while Godly sorrow softens the heart and brings forth life.
If we continue to allow others to appease us with worldly sorrow, then we must understand that things will remain the same. This is called enabling.
We can't change another person's heart but God can. Release them to God, guard your heart, and pray the Lord will orchestrate whatever needs to take place to produce Godly sorrow in someone who is hurting themselves and others. True change begins when you stop co-signing worldly sorrow that leads to death. Stop the cycle! Choose life!