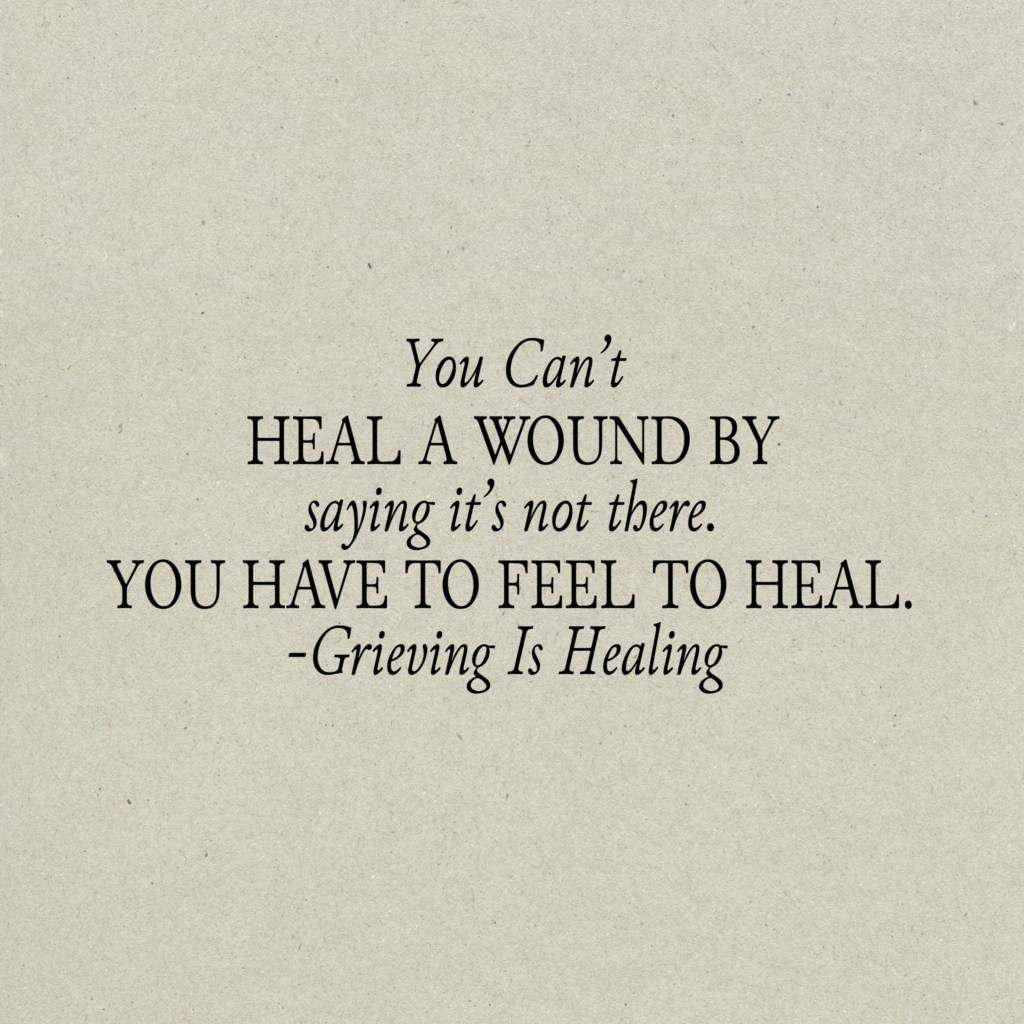 Many wounded believers are bound and shackled in their souls, carrying invisible scars from a painful childhood or past. They have mastered the art of medicating through various means so as not to face the awful reality of the roots of their hurt and the excruciating emotional pain that it brings. What they don't realize is that they must connect with the emotion of the event so they can grieve and heal.
When we are unable to connect emotionally, we are in denial – minimizing, protecting to avoid the pain. This is what most of us have been doing all of our lives – running away thereby bypassing the grieving process altogether unable to move forward. However, it is the grieving process that gives Jesus access to step inside our pain – to love us, comfort us, wipe away our tears, as He lovingly begins to replace the lies, the messages that have polluted our hearts and minds which have robbed us from seeing ourselves through our right identity as precious children of the living God.
To grieve means to mourn a loss, sorrow, express feelings of grief, sadness or regret. It's a cleansing process that heals the soul and allows us to come to terms with the wreckage of our past. As we sorrow and weep over the losses, the walls of self-protection begin to come down and the burdens we have carried are removed and given over to the Lord. Then God's word begins to come alive in our hearts in a real and tangible way. Our faith is renewed and hope is restored as we start to take God at His word as He heals and restores our hearts, while we hold fast to His promises.
""The Spirit of the Lord God is upon Me, Because the Lord has anointed Me To preach good tidings to the poor; He has sent Me to heal the brokenhearted, To proclaim liberty to the captives, And the opening of the prison to those who are bound; To console those who mourn in Zion, To give beauty for ashes, The oil of joy for mourning, The garment of praise for heaviness. That they may be called trees of righteousness, The planting of the Lord, that He may be glorified." (Isaiah 61:1-3