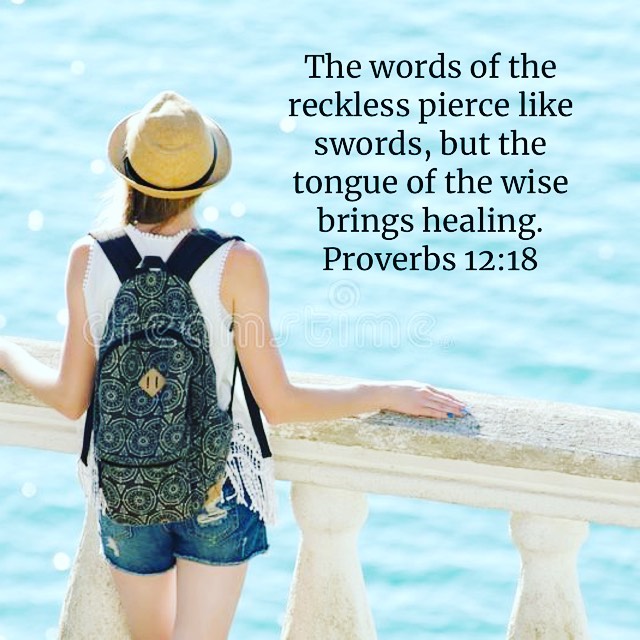 When others criticize us, as difficult as it may be to accept, God may be using them as 'heavenly sandpaper" to teach, correct, and refine us. But constant harsh criticism, the kind that leaves us feeling demeaned, discouraged, and devalued can cause emotional wounds, strain relationships, and stunt emotional growth especially when it comes at the hands of those we love and trust the most.
We are called to build each other up not tear each other down. Sadly, those who have a pattern of tearing down may be acting out modeled behavior of harsh criticism from early childhood.
Don't personalize a person's critical spirit.  They may be acting out of woundedness causing them to sin against you. Their hurtful behavior has everything to them with them and not you.
So what can you do? Guard your heart against believing lies, set healthy boundaries to protect yourself, don't retaliate, hold fast to God's truth, pray for your offender, and release them to Jesus. You are His precious child. He will lift you up dispelling the lies with the truth of His Word. Let the Balm of Gilead bring healing to your heart.
"Therefore, as the elect of God, holy and beloved, put on tender mercies, kindness, humility, meekness, longsuffering; bearing with one another, and forgiving one another, if anyone has a complaint against another; even as Christ forgave you, so you also must do. But above all these things put on love, which is the bond of perfection. And let the peace of God rule in your hearts, to which also you were called in one body; and be thankful. Let the word of Christ dwell in you richly in all wisdom, teaching and admonishing one another in psalms and hymns and spiritual songs, singing with grace in your hearts to the Lord. And whatever you do in word or deed, do all in the name of the Lord Jesus, giving thanks to God the Father through Him." Colossians 12-17