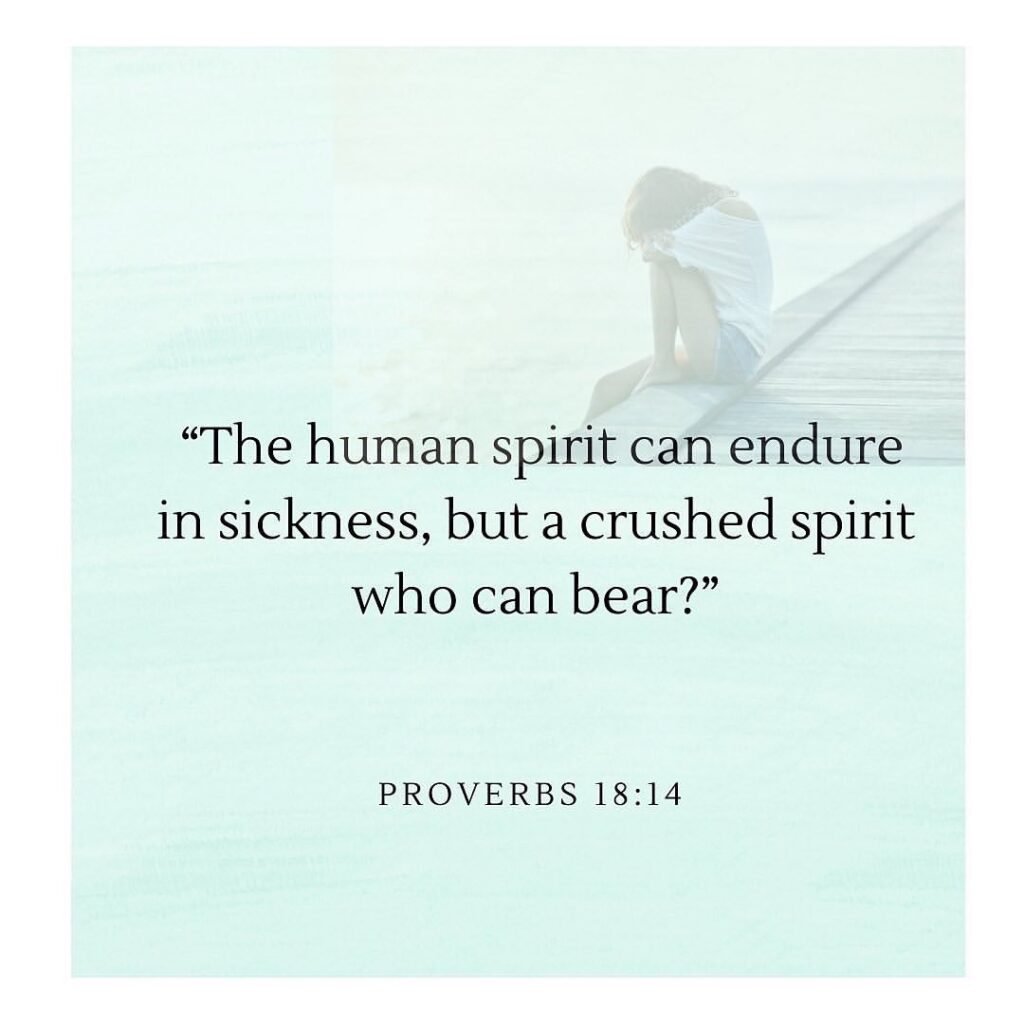 Disappointment. Grief. Pain. Sorrow. Strife. Broken relationships.
All of these in isolation, or all together, are enough to crush even the strongest among us. And a crushed spirit can often last much longer than any sickness. Illnesses often have cures or medicine to alleviate the pain. A crushed spirit knows no such relief. Or does it?
Psalm 34:18 says that the Lord is near to the broken hearted and saves the crushed in spirit. The psalmist goes on to say that while the afflictions of the righteous are many, the Lord delivers him out of them all.
The proverb is true. We cannot bear a crushed spirit. But God can. While we would break under the sheer weight of such sorrow, God upholds us. And we are not alone. God knows our circumstances and is there to deliver us. Is it always immediate? No, but it will happen one day. While he will always be near to us in our moments of deepest suffering, he might not deliver us right away. Deliverance is coming, and while we wait for that day his promise to be near sustains us.
But there is something even more profound about this God who is near to the crushed in spirit. He knows the crushing blows intimately well. How can we know this? Because he crushed his own Son for our deliverance. The Savior, God the Son, was crushed for us. The Father was momentarily separated from him so we would always be near him. No one ever experienced a more crushed spirit than Christ on that day on the cross, all so we would never face such wrath and condemnation. Our ultimate deliverance from pain and sorrow is sure because the cross is sure. Psalm 34:18 is true because the cross is true.
A crushed spirit is impossible to bear; this is true. But by God's grace and kindness, we do not have to bear such crushing blows alone. We have a God who not only promises his presence in every pain but also knows our pain most intimately. A crushed spirit only God can bear, and he daily bears us up.