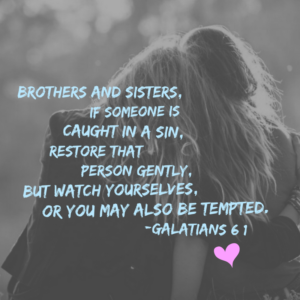 When someone is caught up in the throes of addiction, they are in bondage. They have lost the ability to stop using altogether. Family members of loved ones trapped in the cycle and the roller coaster of addiction do not comprehend the insanity of addiction. They honestly believe that if their loved one cared about their family, they would stop.  Since they don't understand the dynamics of addiction they think they can shame, guilt, manipulate, threaten or bribe someone into quitting.  What they don't understand is that you cannot rationalize addiction. People will go insane trying to get their loved ones to stop using often caring more about the addict's life and responsibilities than they do, and become fixated on trying to fix, change, manage and control the addicted person's behavior. And because they think they can love someone enough for them to stop using, they often enable the bad behavior by not allowing people to suffer the consequences of their poor choices that hurt them and those around them. Thus without realizing it, they reinforce the bad behavior and offer the person in bondage no incentive to change or seek help. This allows the addiction to continue and hinders "the bottom" necessary for getting to a sweet place of brokenness and surrender required for healing and breaking free from the bondage of addiction.
Doesn't the Bible tell us to help the needy? Yes, but it also tells us to be wise. Often our helping is actually hurting. But how do we know the difference?   Helping is doing something for someone else that they are not capable of doing for themselves.  Enabling is doing things for someone else that they can and should be doing for themselves. Enabling encourages and helps the addict to stay in addiction.
On the surface, the "enabler' may appear to be doing all the right things and doing good things to stop the user from destroying themselves, but often the enabler needs as much help as the addicted person. The only difference is that one behavior looks very good on the surface while the other not so good. The truth is they both need help.
Make no mistake about it! Allowing someone to continue in their addiction without making them accountable for their destructive behavior is enabling, it's destructive, and must be addressed. Because it hurts everyone involved and cosigns with the enemy to destroy families, relationships and separates us from God. Both sides need to take responsibility and be accountable for their side of the fence. What, they both have in common is an inner woundedness. There is a deeper issue causing the addiction and the enabling. The difference is that it's harder for the enabler to see their need for help because the rooted issues do not manifest in seemingly negative behaviors shunned by the Church and society but are instead applauded as selfless acts of mercy and love. Enabling allows the addict and enabler to stay in bondage, preventing them from seeing their need for help, and the destructive cycle will continue for a lifetime without intervention.
"Brothers and sisters, if someone is caught in a sin, you who live by the Spirit should restore that person gently. But watch yourselves, or you also may be tempted." (Galatians 6:1)
"Take no part in the unfruitful works of darkness but rather expose them." (Ephesians 5:11)