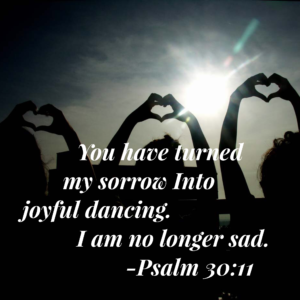 Emotional pain is the scourge of the heart and soul. Emotional pain eats away at our humanity. Emotional pain is a burden taking away the quality of our life and most assuredly our emotional pain weighs us down. When we are burdened by our emotional pain we need to lighten the burden. When we hurt, we need a way to take some of the weight off our heart and soul. There is a way to lighten our burden of emotional pain. The way to lighten our load is to tune into the upward pulling force of Jesus.
If you let Him, Jesus is always pulling upward upon your heart. If you let Him, Jesus is always pulling upward upon your burden. Jesus, in His love, is always pulling your burden upward toward Heaven. Jesus is now with you and He is now supporting you, guiding you, and giving you hope as He pulls you upward.
In our emotional pain, we need hope things will change. If there is one supernatural ingredient Christ brings to all of us in our pain, it is hope. Jesus did not come to our world to push you down but to pull you up. Now, take your emotional burden and hold your burden out to Him. Hold your burden out so His light and love can shine into your heart. As you hold your burden out in front of you, watch as Jesus comes and places His healing hands of power upon your hurt…and see His light and love pulling your emotional hurt over to Him…lightening your load, lightening your burden, and lightening your pain.