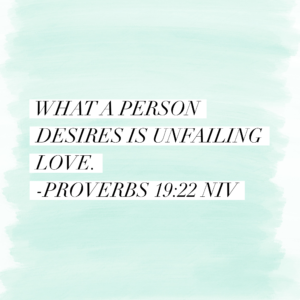 We were all created with three God-given needs – for love, security, and acceptance. When people fail us it can cut at our self-worth because often we look to them to meet the needs only God can fully meet.
Losing a relationship is always painful but can be devastating for some. God does bring people in our lives to reinforce our inherent needs but they are not meant to take His place as the only source of love that truly satisfies.
It we are dependent on people to meet our love needs what happens when they leave? If you are feeling lost and rejected over a relationship loss turn to Jesus. He offers you love and acceptance. He will never reject you. Ephesians 1:6 says you are accepted in the beloved.
The Lord wants to reaffirm your value and worth in Him. But it won't be found in anyone or anything other than Him. True identity does not come from relationships but from a relationship with our precious Savior Jesus Christ.
"Your unfailing love, O LORD, is as vast as the heavens; your faithfulness reaches beyond the clouds.
Your righteousness is like the mighty mountains, your justice like the ocean depths. You care for people and animals alike, O LORD .
How precious is your unfailing love, O God! All humanity finds shelter in the shadow of your wings."
Psalm 36:5-7