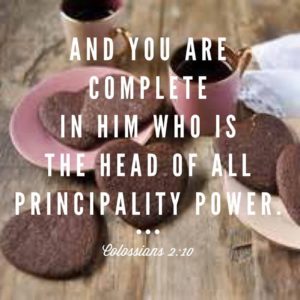 Every human being is born with three basic God-given needs for love, security, and significance. When these needs aren't met it creates a void begging to be filled. Wherever there is a void, it is going to be filled with something even it's destructive.
Because basic needs, especially for love, weren't met this causes people to have faulty core beliefs about themselves and therefore often settle for relationships that are emotionally unavailable and imbalanced which creates conflict at all levels leading to emotional pain and frustration.
It's not your job to fix someone else. It's not their job to fix or complete you. It's God's job.
Only the One who created us has the power to change, fix, complete, and satisfy us with His unfailing love. Don't set others up for failure to do what only God is able to do. You will live with constant disappointment.